DEAR GUESTS,
Please find below a selection of images taken at Mrs Joshi's 60th Party .
All images below are low-resolution and are FREE FOR ALL GUESTS TO DOWNLOAD and KEEP.
Navigate the folders below to view the gallery.
Click on the Slideshow link to see the video of the photobooth images with music.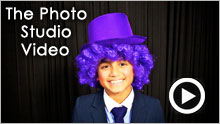 We hope you had a great time!
Click below to get hold of the hi-resolution images.
Take care and enjoy - Paresh, Chris, Kamaran & Mike
(the spacebar productions team)